Hi!
My trip to Colorado was a blast.
We took off early Friday morning, stopped in Vegas for In n Out, and made it to our first destination in Richfield, Utah.


That night we ordered Pizza Hut, and went swimming. The next morning we finally got out of bed at 9:15 for free breakfast at our hotel, then packed up and went on our way. It wasn't until we went through the tip of Arizona the first day that the drive got pretty, but once we were in Utah it was gorgeous. We stopped along the I-70 at the breathtaking view points to take pictures.






After a good 6 hours, 15 hours over 2 days, we finally made it to Boulder, Colorado! It was so refreshing to get there after driving so long. We got settled into the hotel, changed, and went out. The town is adorable, and has a shopping center that reminded me of Santa Monica's 3rd street promenade. We did some shopping, ate, and then called it a night. The next morning we got up early to go move Amanda into her sorority house!
We got to Kappa Kappa Gamma and then started carrying boxes up 3 flights of stairs. It was such a work out, but 6 hours later, what was once an empty bare room was done!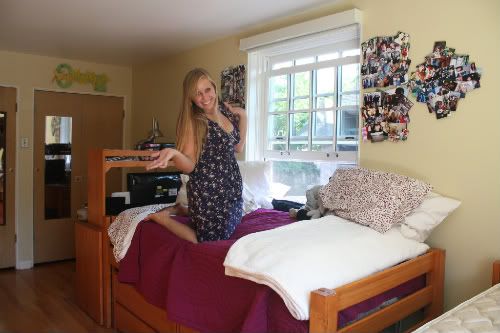 Then it was time to go :(
I got to Denver airport around 6, and my plane left about 8:30. The plane ride was horrible. I've flown since I was old enough, but ever since my DC trip I've been terrified of flying. There was so much turbulence, and it was just awful. Luckily, my plane touched down in LAX safely, and my dad picked me up.
It was a really fun trip!

Monday I started Fall semester. I didn't get into the Marine Biology class I wanted, but I'm glad because my backup Astrology class seems fascinating. I'm also taking Social Psychology, which seems interesting, but I already cannot stand the teacher. But we'll see. My math and English class seem fine, but I'll be happy to get them out of the way.

Steven was here for a few days, which was fantastic. We spent the time I wasn't working or at school just enjoying time together. On Thursday, he surprised me with lunch and sunflowers at work. He's so fantastic, I can't stand it :)