Hello friends! Here's an update on the past few days.

Steven's mom got engaged! AND she asked me to be her maid of honor! I am so honored and excited for her. The wedding won't happen for about a year or so, but this really helps the transition of Steven leaving home.



I've always wanted to go to Coachella, but it's ridiculously expensive. Luckily, this year they streamed some of the acts online. I caught Mumford and Sons, and Kanye's set. AMAZING. I have to go next year.

In lieu of going to Coachella, Steven bought us tickets to Outside Lands this summer! It's a music festival in San Francisco featuring The Black Keys, MGMT, The Shins, Arcade Fire, and Beirut (at least that's who I'm most excited to see.) It's not until August, but I can't wait. I haven't been to San Francisco since 2000 with my family, and I remember loving it. My goal is to dress really cute and get featured on some festival chic blog ;)



I've been getting really lucky with thrift store finds lately, and found this beautiful typewriter. It works perfectly and I've been typing love letters and recipes on it. It's really loud so I've been yelled at by my brothers and dad when I get inspired in the middle of the night. They'll get over it.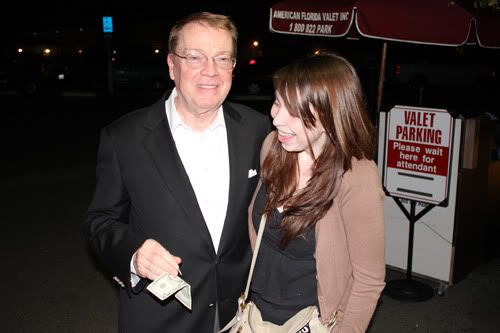 Thursday was my dad's birthday, so he took us out to dinner at one of our favorite steak restaurants. We had a really nice time at dinner and made my dad laugh a lot.

Steven was down for the weekend, so on Friday we did some shopping. At an antique store, I found these adorable goose cups that are now up on my etsy!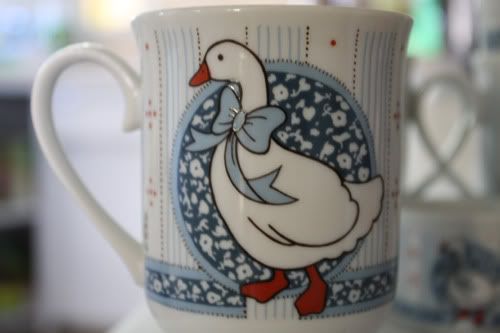 Then to Target, where I found a polka dot bikini AND polka dot tights! I love Target! I always end up spending way too much there on stuff I didn't even think I would need.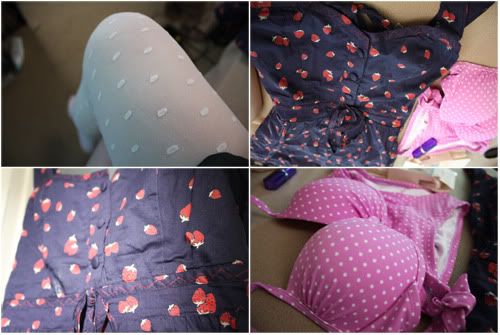 We headed out to The Lab & South Coast Plaza for more shopping and a date night. I found the cutest strawberry print dress from Urban Outfitters, and because of a broken zipper I got it for $20! It's my new favorite piece of clothing.
We did a bit of window shopping for Steven, just to get a few ideas of what he wanted for his birthday. Our bellies started growling, so we had dinner in the mall at Quattro Caffe. It was DELICIOUS. I had margherita pizza, and Steven had a panini. Yum yum yum.
By the time we were done, the mall was closing but we snuck into Nordstrom with 5 minutes to shop. Steven had been drooling over these amazing Lacoste boat shoes all day so I convinced him to treat himself. While trying them on, he was offered a job! He emailed over his resume last night so we'll see what happens! Steven really loves fashion and getting to work in retail would be a great gateway. Keep your fingers crossed for him! :)

I've been really sick with a bad head cold since Saturday, so I've spent the last few days in bed. Last night I was feeling a little better so we dyed eggs. I only took film pictures so those will be up once I finish off the roll. I was so bummed out that we didn't get dressed up for Easter, considering I bought a skirt for the occasion. Oh well, it's officially spring and officially time for pastels.

I've been incredibly happy the past few days despite a few bumps in the road. I can only hope things keep turning out for the best.
I hope you have an incredible week!