I had such a necessary two days of fun! On Thursday, Steven and I started off our day by driving to Burbank to watch the Conan show again! It was a total blast and we saw ourselves on camera this time!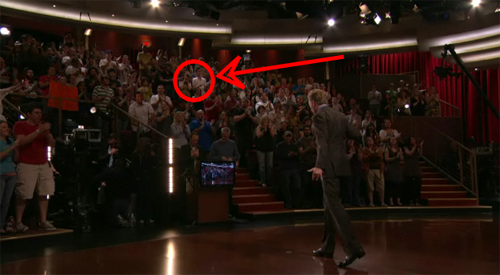 hay hay hay
We checked in early and had some extra time before we went in, so we walked around Hollywood for a little bit.


I found an amazing khaki skirt at Zara for only $10! It was so incredibly nice out that I got to wear a dress sans cardigan & tights! I am loving this summer like weather. It puts me in such a good mood.
After Conan we had dinner with our friends Janel, Mark, and Mikey at this amazing Chinese restaurant. After dinner we went out on their boat and had a blast.

On Friday, we slept in which was much needed. I made breakfast, and we headed to the beach for a few hours!


We found 6 cats in these beach rocks. They have a whole system of tunnels and they eat sea creatures.


I got a little sun burnt (even with 70 SPF!), but it felt so nice to be out in the sun.
We crawled around in the time pools and played with crabs, sea anemones, and other creatures.
After we were done getting sandy, we picked up some Cha for Tea and headed to South Coast Plaza. We window shopped, had dinner at Rainforest Cafe, then headed back to Steven's house for the night.
It was a wonderful 2 days and I am so glad Steven could come down to my neck of the woods.

Today it was back to work for him, so I've been hanging out down here. Sally's was having a polish sale so I bought 3 colors of China Glaze I've been wanting.


For Audrey, Secret Peri-wink-le, and Re-fresh Mint
So excited to paint my nails.
Then I grabbed lunch with my girl Valerie, and dropped my film off!


I'm in love with all the pictures!

I'm still figuring out my school situation, so I will update when I know what's going on! Thanks for reading!