So I found these amazing dresses in October, and fell in love with them. They've been up on Etsy for a long time and they are about to expire. So I'm offering 15% off of them (and anything else in the shop) when you use the coupon code JUNEBUG.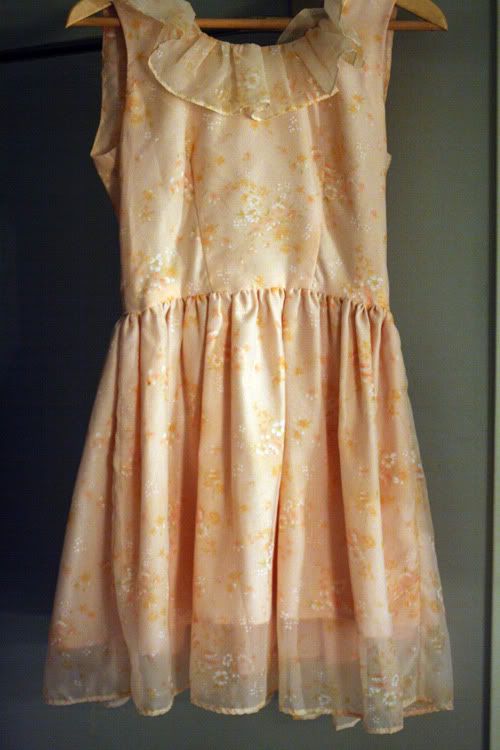 This peach dress is to die for. It's perfect for a summer wedding! Available here.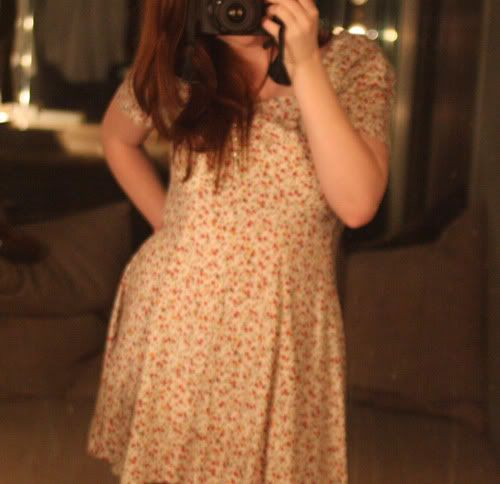 This floral frock has the cutest shape and details. I noticed a girl trying it on and fell in love with it (the dress, not the girl.) Once she set it back on the rack I snatched it. Available here.

(excuse my poor attempts at modeling dresses that are too small for me!)

I found this really amazing vintage ribbon that I'm going to put to use soon. They're all gorgeous!



I should have some more things up soon! I'm on the lookout for things of all sizes!

In other news, I'm considering dying parts of my hair pink. I went to Sally's the other day, but they didn't have exactly what I was looking for. I want a really pale pink or purplish pink. If you know of a good one, let me know!
So instead of hair dye, I treated myself to nail polish.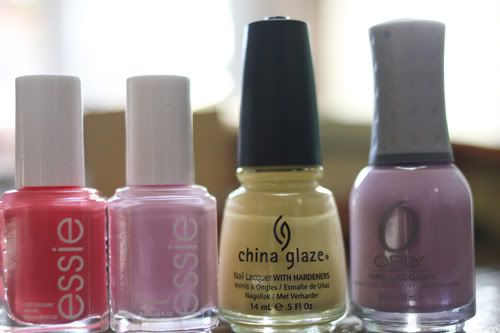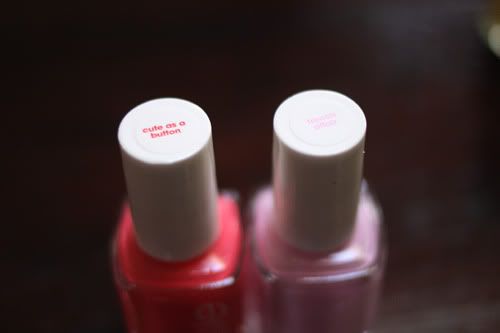 Essie's "Cute As A Button" is from a previous trip to Target, but I included it anyways. It's a really lovely summer color. I wore it with sparkley pink on top and loved it. I'm current wearing Essie's "French Affair" on my hands and ORLY's "Lollipop" on my toes.



I found these adorable stickers at the market and decided to put them on everything. If you make an order from the shop, expect to see them!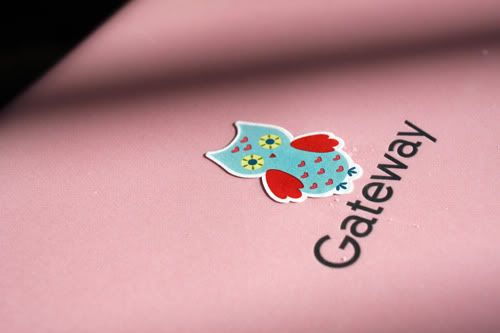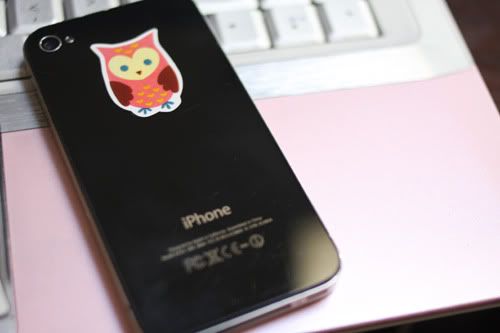 And here's what I made for dinner the night I actually started writing this blog post (Wednesday night!)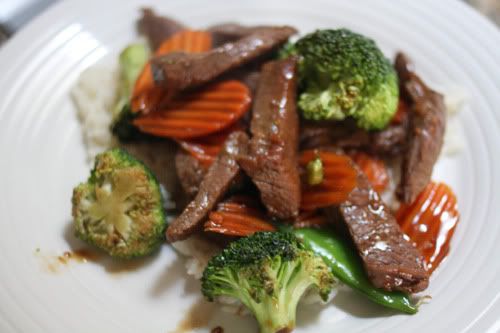 Teriyaki beef stir fry and white rice. Yum.

Steven and I are off to Carlsbad for the day. He has important appointment, so please keep your fingers crossed for us!