I need to update more often.

Lately I've just been enjoying this wonderful boy and all the things that come along with living together.


photo by Mary Claire Roman

Mary Claire took us out for tea the other day at the most adorable little tea house in her town


We had heart shaped scones, fruit salad, and delicious tea.


photo by Mary Claire Roman
We spent the rest of the day getting our picture taken, meeting Amanda and her adorable dog, and just spending time with good people.

Steven and I are launching our fashion/living together blog soon, and I'm really excited for it!

I'm truly loving life.

July was so incredible, and I'm excited for what August has in store for me.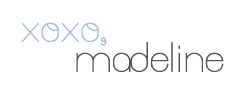 Mary Claire took some really lovely pictures of us, and they're all over at her blog. Go check them out!