Steven officially moved in at 2:00 AM on the day of my birth, and he is the gift that keeps on giving. He gave me a wonderful birthday, and the fact that he

lives

here is so surreal. I keep catching myself getting that familiar feeling that comes with realizing the weekend is almost over, but we don't have to part anymore. I get to go to bed with him, and wake up to him every day.

At the stroke of midnight on July 8th, I was given a gorilla pod and a thousand kisses.



We proceeded to pack my tiny car to it's capacity, and drove

home

.

I woke up to a wonderful boy with a beautiful necklace for me



We got ourselves ready and went to breakfast at a favorite local joint



Steven took me to the Aquarium, where they had a six week old fox pups on display


I fell in love with them, and almost every other animal.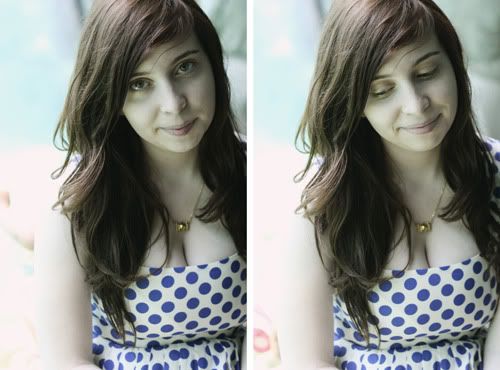 Steven manned the digital while I shot film most of the time, so please excuse the vast amount of pictures of my face until I get my rolls developed


We touched jellyfish, sat and held hands while we watched sea otters play, and were fascinated by all of the beautiful things that dwell under our oceans.

Steven had orientation at his new job, so I had an hour to myself to get some shopping done. I bought an adorable pair of shorts and the perfect shade of mint nail polish as an extra gift to myself. I bought these babies a few days ago as my actual birthday present to me.



We met my dad and brother for dinner at one of my favorite restaurants to enjoy delicious drinks and incredible steaks


Steven had the Filet & Shrimp, Eddie had the Ribeye, Dad had the Filet, and so did I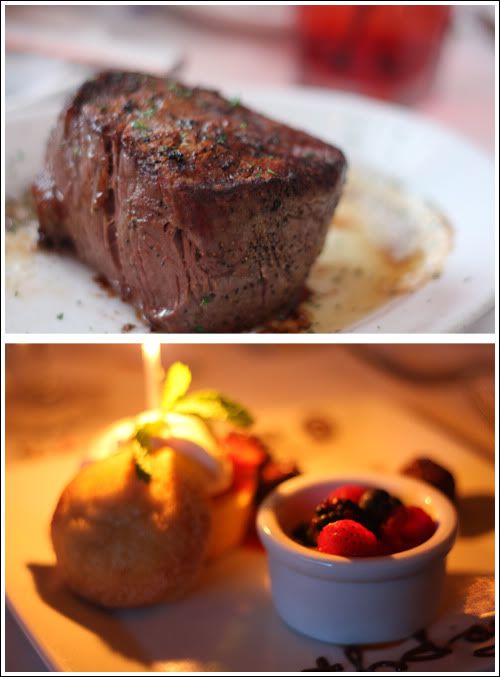 Our sweet waiter brought us a dessert plate even though we were stuffed, but we managed to finish it as a team.

We had after dinner plans, but I was exhausted and too stuffed to go through with any of them. And since it was my birthday, I was allowed to cancel plans to go home and watch a movie in my pajamas.

It was a perfect birthday.

Steven took me on a date day today which included Color Me Mine to get our creativity on, and a delicious dinner.

We decided to paint sushi bowls, and customized them to our liking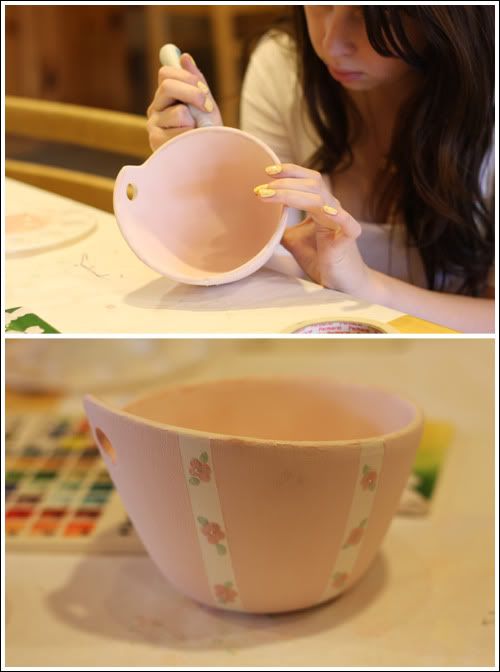 I went with a girly style bowl (big surprise) with little roses in the spaces between pink.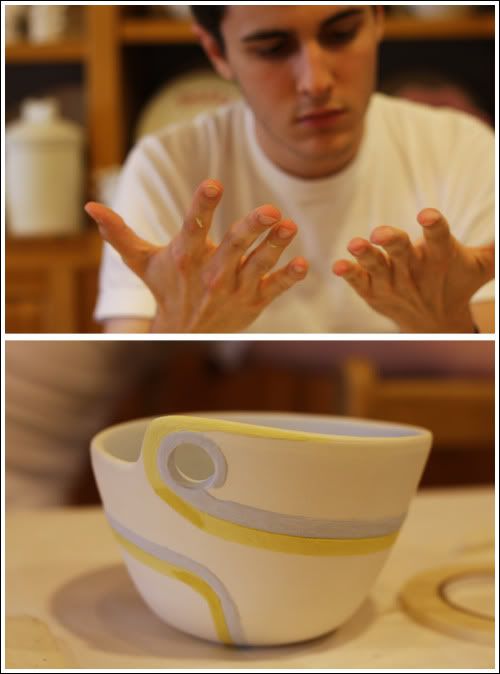 Steven went simple with a cool line design

I can't wait to see how they come out!

After we went swimming for hours, and I am just in love with my life.

My friends are wonderful
My family is so supportive
and
my boyfriend is the biggest blessing

My twentieth year is already the best.