Steven and I pulled into my driveway at 2am after driving home from San Francisco all day. I've been up since 7 for school, errands, and work. I am seriously exhausted and on the verge of passing out, but I wanted to share my Colorado trip with you while my hair dyes.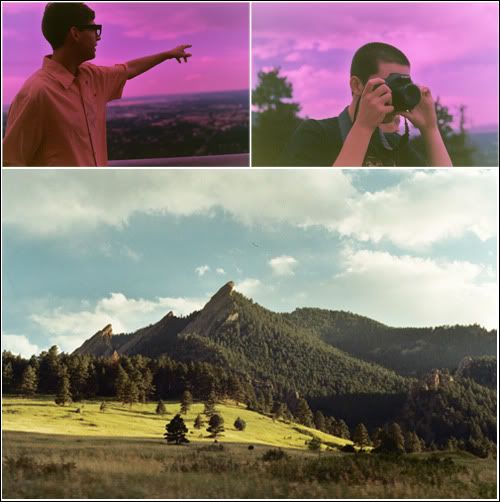 My dad, Eddie and I went up to Colorado to visit Billy for a few days. We had a great time all hanging out, and it was nice to remember how good being around your family feels.


Billy took us to his favorite hiking spot, and it was absolutely breathtaking. It was 4 miles round trip and I did it in sandals!
I used expired film on the way up the hill, hence the psychedelic hue. We had a lovely time.

I'm dropping off all of my film I shot in San Francisco tomorrow. I can't wait to get the pictures back and share my wonderful weekend with you.