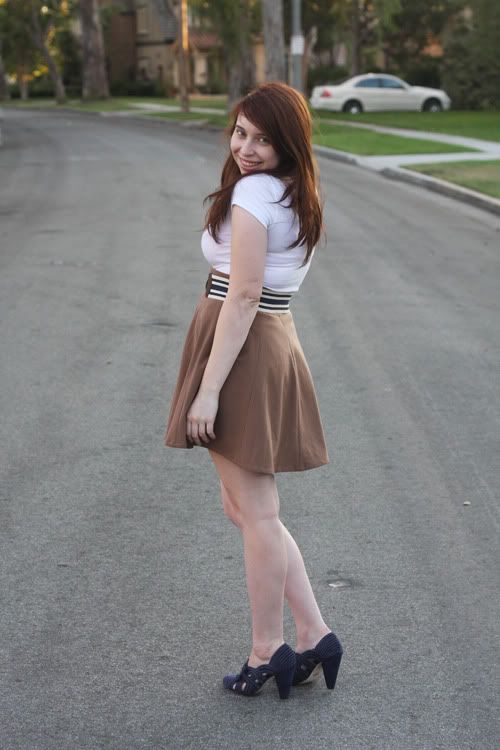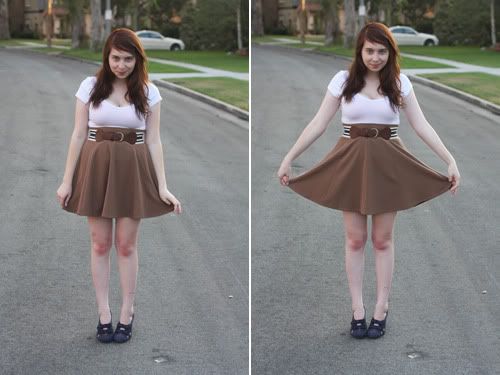 Skirt, shirt, and belt from Forever 21. Shoes from Seychelles.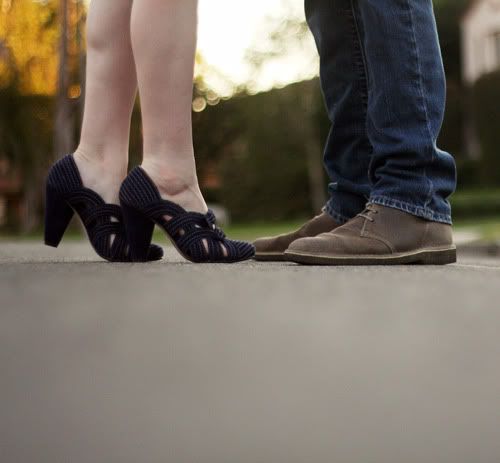 You might get sick of seeing these shoes. I don't care.
Steven and I planned to spend the afternoon together, but work ended up occupying both of us. Luckily, we had a few hours together this evening.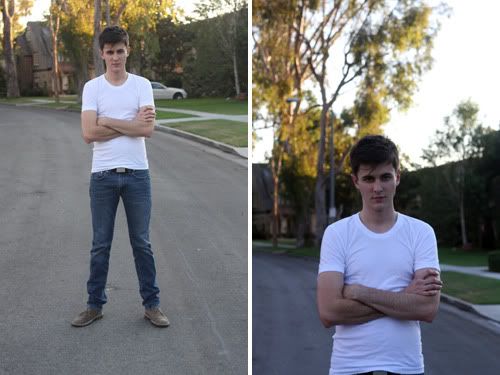 Steven wore an American Apparel loose neck t-shirt, 514 Levis, and Clark's Desert Boot.
We shopped at Buffalo Exchange and had savory crepes for dinner.
Steven tried wine for the first time, and we sang along to "Hey Jude" while it was being played on the piano.
Romantic indeed.