Steven and I started our Halloween with what we had in our closet. I wore my old school uniform, and he wore his awesome boy scout shirt he found vintage shopping.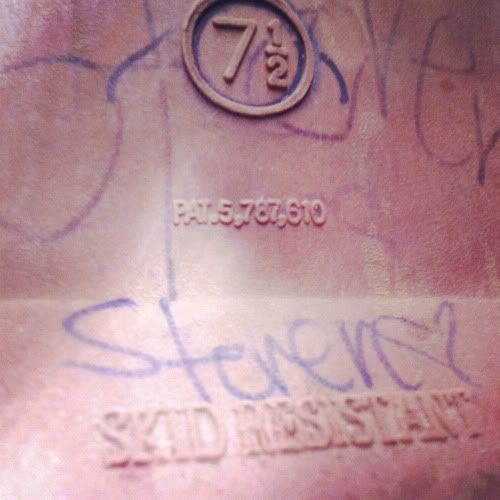 I hadn't worn my saddle shoes since I was in the 11th grade, and I found a sweet reminder of how long we've been together on the sole.

Nobody believed I was dressed up and NOT in high school, so we had to come up with something different.

Dressing up as Don and Joan from Mad Man was our original plan, but up until 4pm I didn't have a proper dress. We walked into Banana Republic and found this beautiful dress from the Mad Men line on sale! I snatched it up and wore it all night.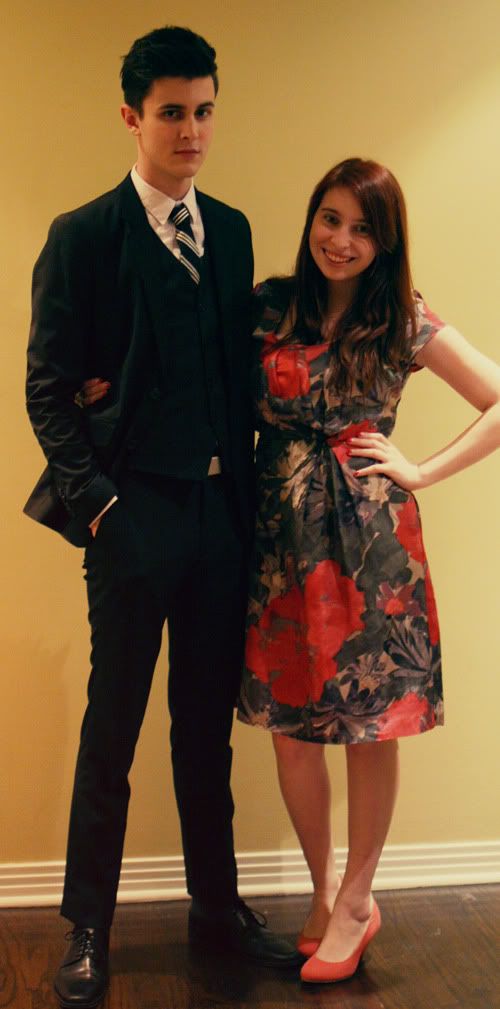 But due to a lack of bobby pins, I couldn't do much with my hair which left my costume unconvincing. Oh well, at least I got a pretty dress.

During a storm of trick or treaters, some lovely ladies showed up and helped us get rid of our candy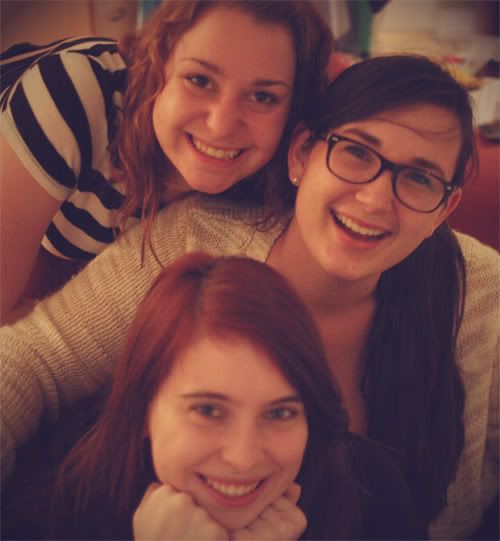 We watched scary movies over tea and pita pockets, and had a good old time.

It was one of the best Halloweens I've ever had. Hope you had a great one too!